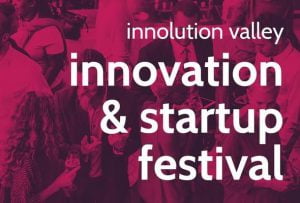 Upcoming visit of the innolution valley
November 13, 2018
Thanks to the TTI GmbH and M.Tech Accelerator, we were invited to participate at the innolution valley in Ludwigsburg – an innovation and start-up festival. If you are also there, make sure to drop by at our booth #2-154-53. See you there!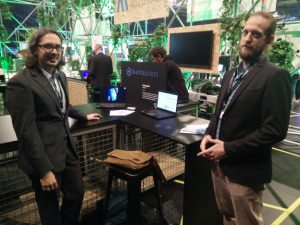 Visit of the new.New Festival
October 17, 2018
As part of the M.Tech Accelerator, we were able to participate at the new.New Festival in Stuttgart. Besides the pitch, many opportunities arose to network with fellow start-ups and industry partners. Image: Asim (left) and Stephen (right) in front our booth.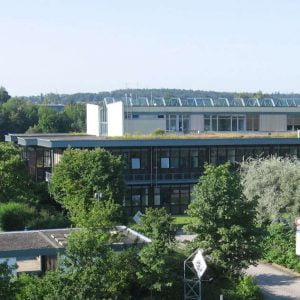 boltzplatz is now part of the TTI GmbH
July 8, 2018
Starting from the 1st of July, 2018, we are part of the Technologie-Transfer-Initiative GmbH (TTI GmbH, an initiative of the University of Stuttgart supporting startups and entrepreneurship) as a Transfer- und Gründerunternehmung (TGU). As a TGU, we can focus on first pilot projects with the backing of the TTI GmbH. Image: TTI GmbH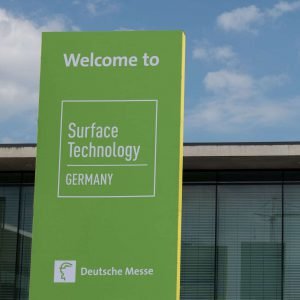 Visit of the SurfaceTechnology Germany
June 24, 2018
boltzplatz visited the SurfaceTechnology Germany in Stuttgart to see if there is a demand to simulate processes such as Physical Vapour Deposition (PVD). After talking to many surface coating companies, we got an overall positive feedback and gathered important contacts, we are following up now. Image: Deutsche Messe
Website goes live
June 10, 2018
The boltzplatz website is now online! As we go along, we will upload more content featuring completed projects and use-cases. Additionally, more information about our code and its scientific basis will be made available.