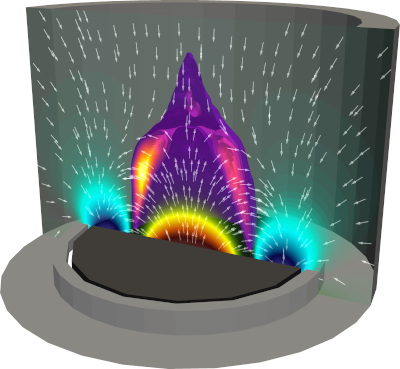 Simulation of a DC magnetron
Your partner for vacuum & plasma simulations
boltzplatz - numerical plasma dynamics GmbH provides engineering and consulting services for high-tech companies. Benefit from our simulation expertise in vacuum surface coating & semiconductor manufacturing.
Save time and costs through simulations!
Predictive numerical simulations help you to simplify and optimize processes in development and production, reducing the number of costly test runs and prototypes.
Simulation of a vacuum pump